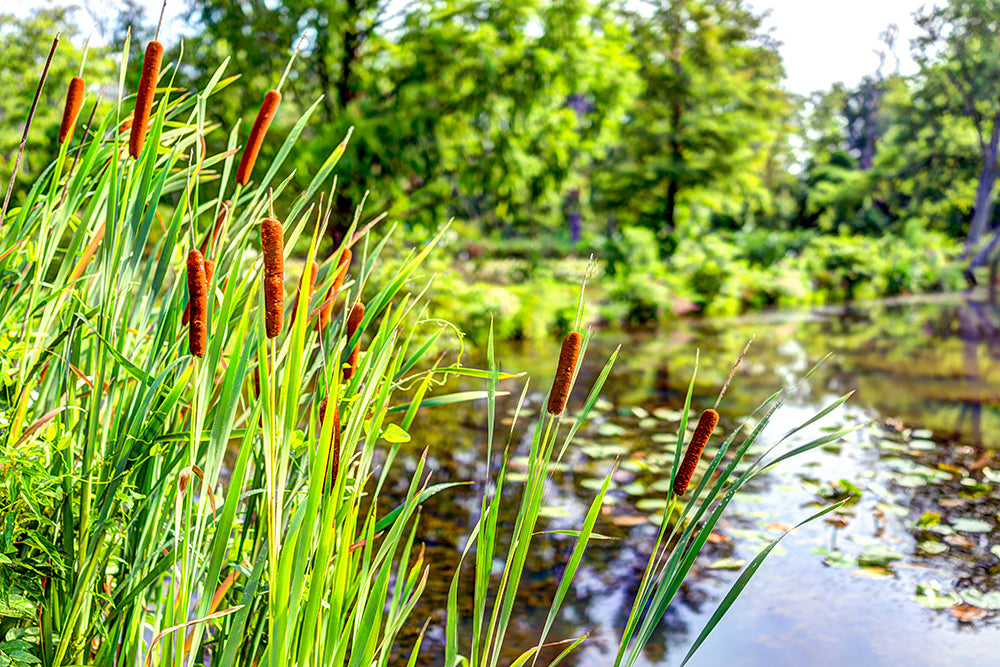 Shoreline Weeds
Shoreline weeds (sometimes referred to as emersed plants) are rooted plants often found along the shoreline that stand above the surface of the water, such as cattails. The stems of emergent plants are somewhat stiff or firm, causing most species to grow straight up.
Select a Shoreline Weed
Alligatorweed is an emersed plant that grows in a variety of habitats, including dry land, but is...

Creeping water primrose is a perennial plant that stands erect along the shoreline but also forms long...

Dollarweed, also referred to as pennywort, has round leaves approximately one inch in diameter. The leaves are...

Phragmites is a large grass native to wetland sites throughout temperate and tropical regions of the world....

The native pickerelweed is a very common emersed plant. It is a prolific grower and can cover...

Purple Loosestrife is a perennial plant that grows 3 - 6 feet in width with numerous erect...

Spike rushes are small plants that look similar to grass. Spike rush can grow completely underwater and...

Torpedograss is a non-native grass and can grow up to 3 feet tall. The rhizomes (underwater stems)...