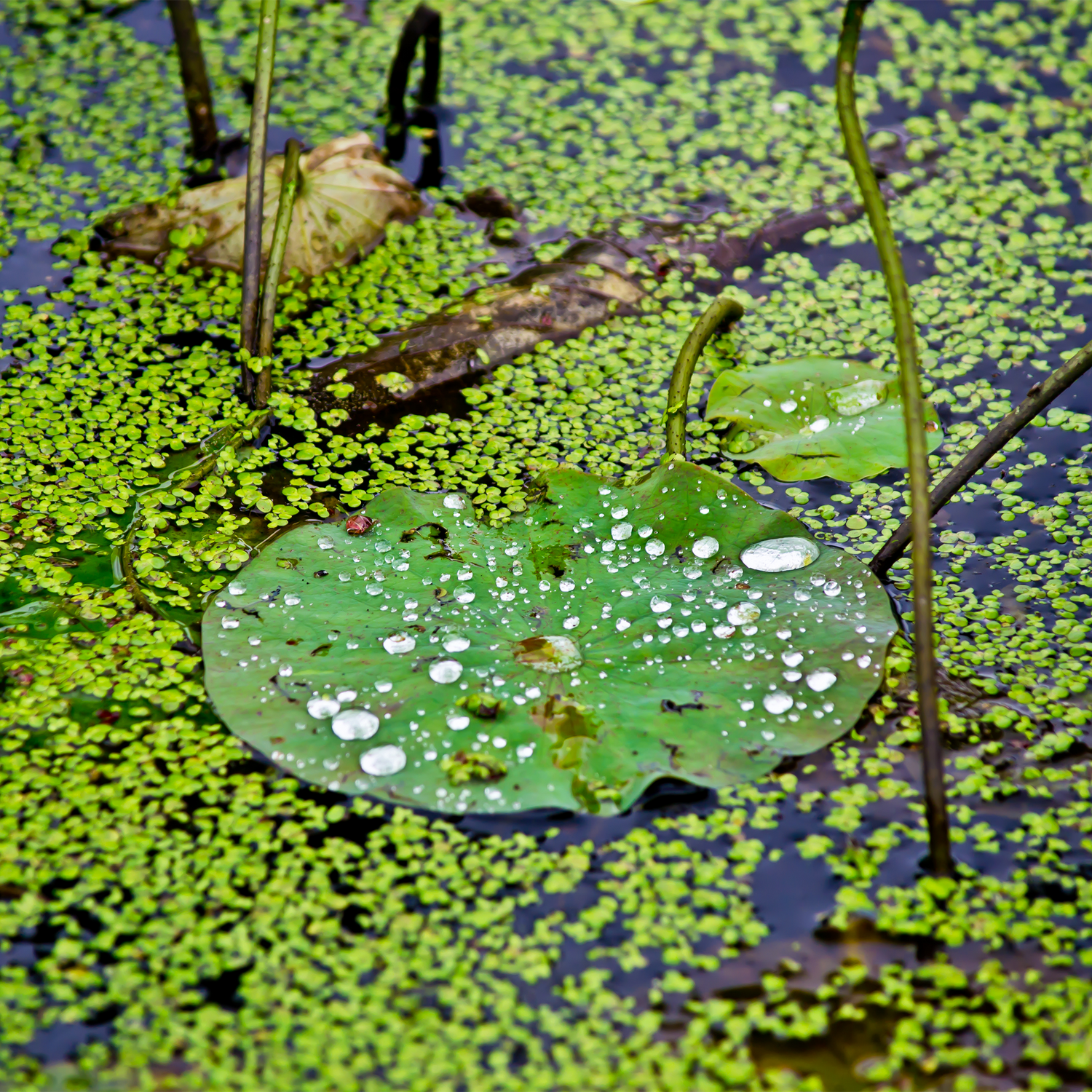 Floating Weeds
Floating weeds are not attached to the bottom of water bodies. These weeds come in a broad range of sizes and shapes. Most species have roots attached to the floating portion that hang in the water below.
Select a Floating Weed
American Lotus has circular floating leaves attached to stems that are anchored in the soil. The leaves...

Water hyacinth is a floating plant with long underwater leaves and spongy above water leaves. It has...

Water lettuce is a free-floating plant with many spongy, dusty green leaves that resemble lettuce. The leaves...

White water lily is a perennial plant that often forms dense colonies. Water lily is one of...

Water shield is a rooted plant with floating oval or round shaped leaves that are a vibrant...